Enjoy and share with your friends this free printable collection of worksheets for practicing Sea Animals!


There are a lot of activities about sea animals, ideal for Kindergarten or Preschoolers:
Color the sea animals, circle, count animals and write the number.

Which are the sea animals?
For example, shells, crabs, fish, starfish or jellyfish, penguins, sharks, dolphins and whales!


Each of these activity sheets and coloring pages for Sea animals is perfect for Preschool or Kindergarten!

Find here and print for free nice worksheets for Sea Animals on A4 page!


Sea Animals worksheets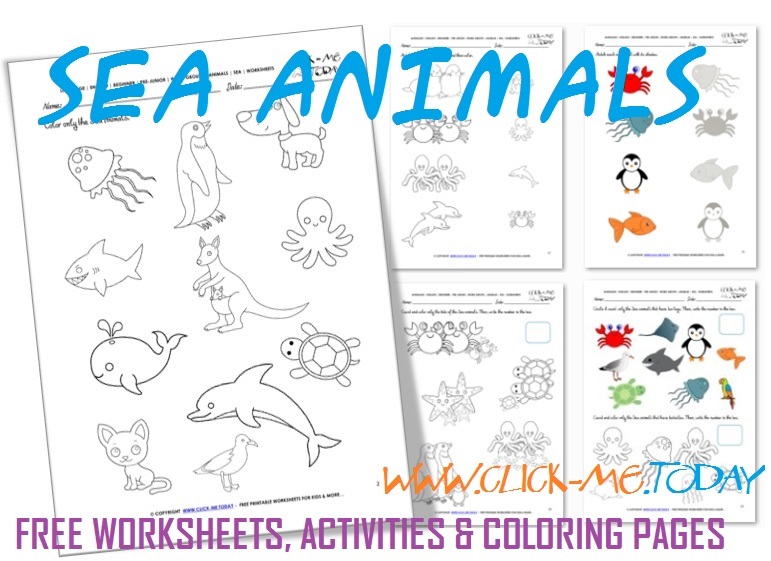 Find here all Sea animals worksheets and here all sea animals wall cards & coloring pages!
Discover here Jungle Animals Collection of flashcards & activities