Discover and  choose the best letter to Santa Claus envelope template for your children!
How are you going to mail your Letter to Santa? Of course, inside a cute envelope, designed only for this!
Here you can find a big collection of  craft sheets for Santa envelopes,  like clipart, decorated with Christmas and Santa Claus themes. 
If you prefer to print the envelope for Santa in Black and White, choose the B&W envelopes.
Wondering about what to write to Santa letter?
Explore here and print a ready letter to Santa!
These crafts can fit in an A4 sheet perfectly!
Letter to Santa Claus envelope template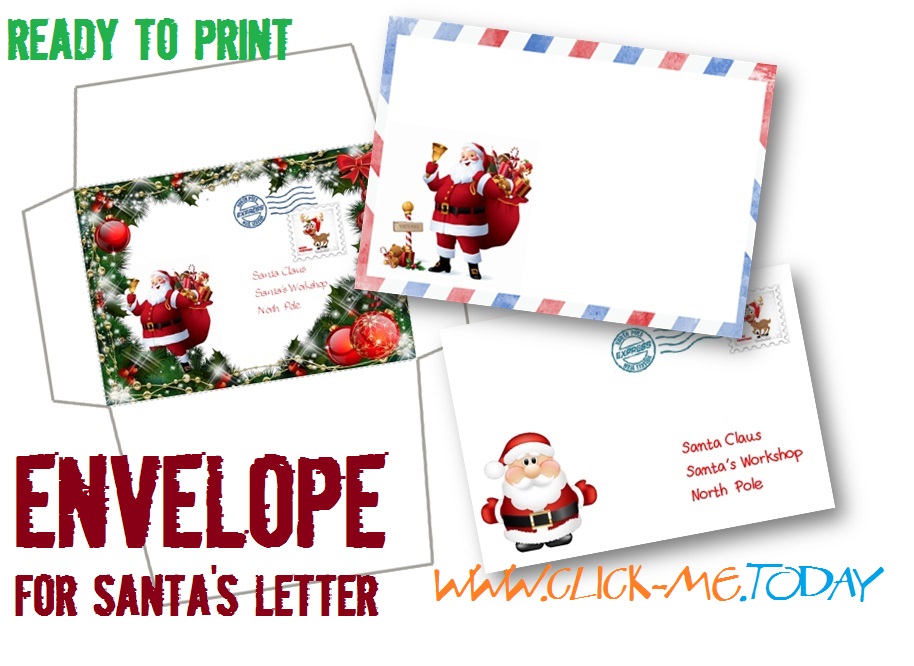 What about brilliant paper template for Santa letter? Click here!
Find here all envelope templates for letter to Santa