Discover here at  www.click-me.today, and print for free on A4 paper size a great online collection for Farm Animals:
Each example coloring page contains a small colorful sample of the farm animal and also a big picture of black and white. Children have to color the big animal, using the same colors given on the sample.
Enjoy our free collection of example coloring pages by sample color for Farm Animals - teachers and Preschoolers can use these activities at home, at nursery school or Kindergarten, also don't forget to share them on Facebook, Google+ and Twitter!
Farm Animals Example Coloring Pages - Sample color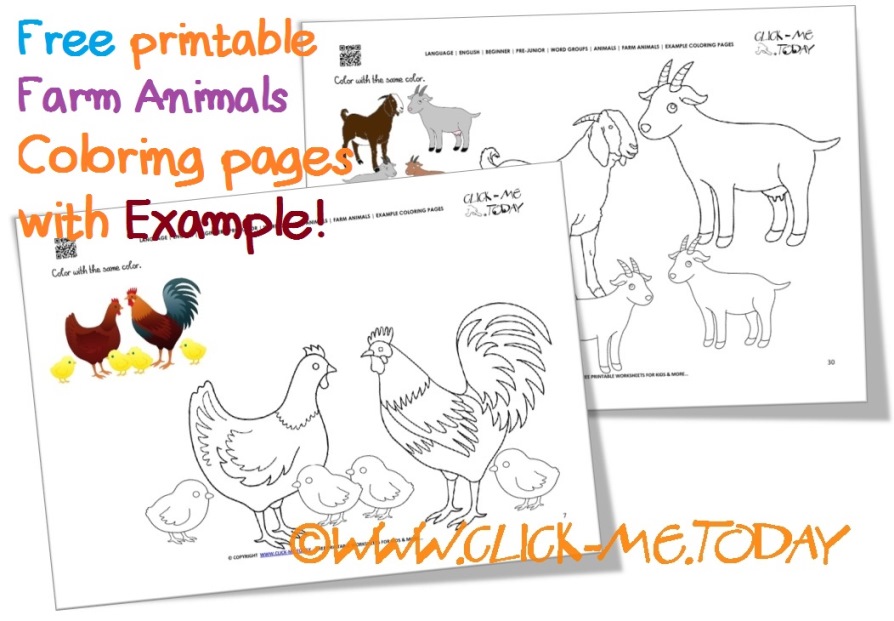 Find here the whole collection of Farm animals example coloring pages by sample
Explore here everything about Farm Animals: Farm Animals flashcards, Farm Animals coloring pages and worksheets.