Here is an awesome collection of Arctic animals wall cards and flashcards, ideal for Preschool, Kindergarten  or English teachers. Parents can print them for their kid's room, too.

Via these Arctic animals cards you can teach children how to recognize them, what are the habits of each animal, what do they eat, ect... There is also a nice collection of Arctic animals coloring pages, explore it!
Arctic animals flashcards  show a cute picture of the arctic animal and the name of it. You can find here the whole family!
At the end, explore our free printable 4 in 1 flashcards, where four of the wall cards are together on an A4 sheet.
 
Each wall card or set of 4 flashcads can be printed on A4 paper size perfectly!
Free Printable Arctic Animals Flashcards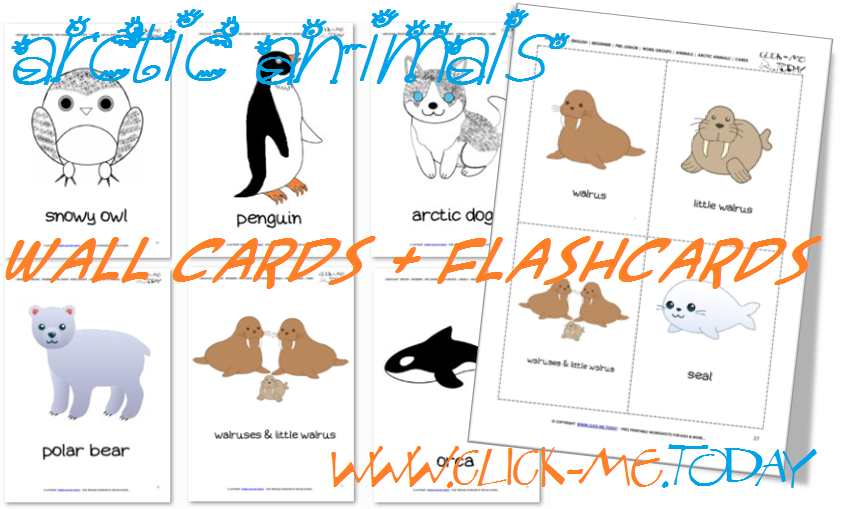 Find here all Arctic animals wall cards & flashcards
Print here Arctic Animals worksheets
Explore here everything about Sea Animals: Sea Animals coloring pages with example picture, Sea Animals worksheets and cards.